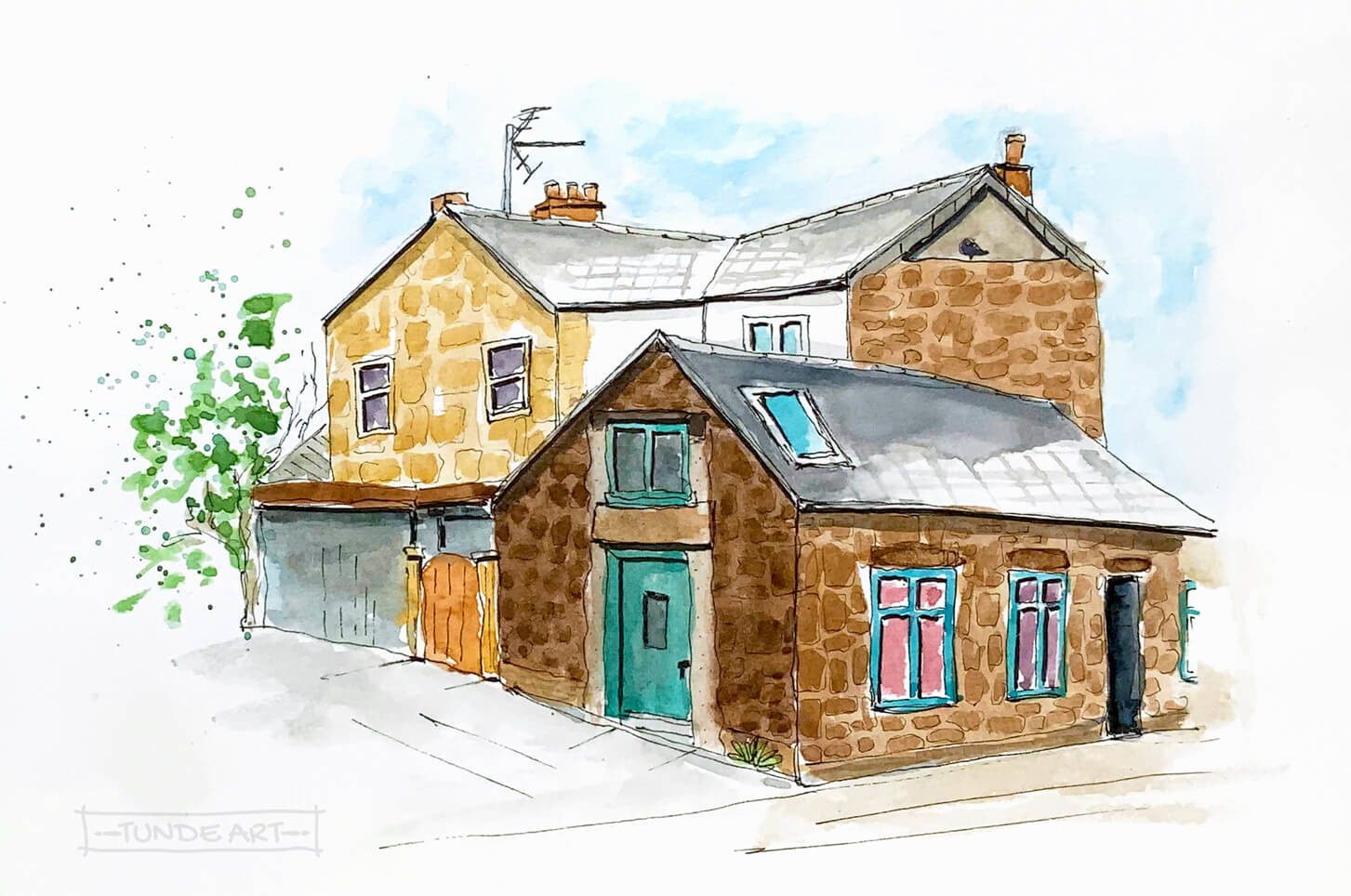 Skillshare Class: Drawing Made Easy – Observational Drawing and Watercolour Exercises for Everyone by Barbara Luel.
This was a delightful class from the start until the end. Barbara's charming personality makes it easy and fun at the same time. She explains everything in detail, which helps to understand the process better. She makes sure to not skip the steps, explaining that the exercises are as important as the drawing part afterwards.
It took me a bit more time, like 2-3 weeks, to complete this class. Not because of its length but because I gave myself more time to observe my surroundings and enjoy drawing them. I took my small sketchbook (A6) with me and drew what I would usually take a picture of. I enjoyed this so much that now I take my notebook everywhere. I must confess that I only drew on the spot and painted it afterwards from memory. This is my journey:
Blind Contour Drawing
This is a fun exercise, which I should do more often. It's based on Betty Edwards's work, familiar to me from the good old times when I practised her drawing method. I choose some Picasso drawings to copy for this exercise: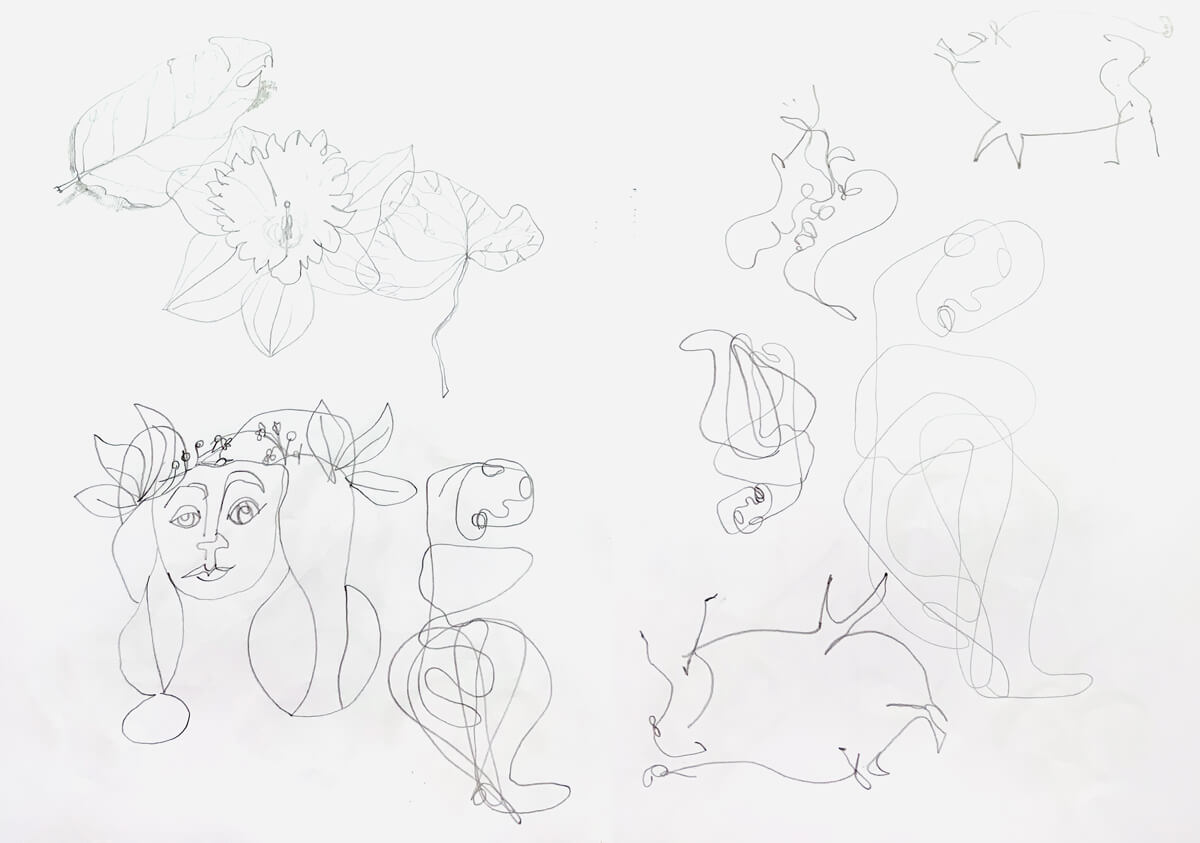 Lively Lines
To complete this project, I collected some dry leaves and a daffodil. Leaves were fun, but I wanted to experiment more with the daffodil being in my spring mood. So I tried to draw it from different angles. I had fun experimenting with line types, and I realised that I should do this more often and not be stuck with one line type that I find "ok but still not there".
Drawings and Watercolour Exercises
I drew along with the teacher in this one. I'm not so familiar with the splashes, I don't use them often in my work. I know that I overworked that part, but that's ok. 🙂 I like how the teacher drew the roof with a brush and that she coloured the windows differently. This is my main takeaway from this part.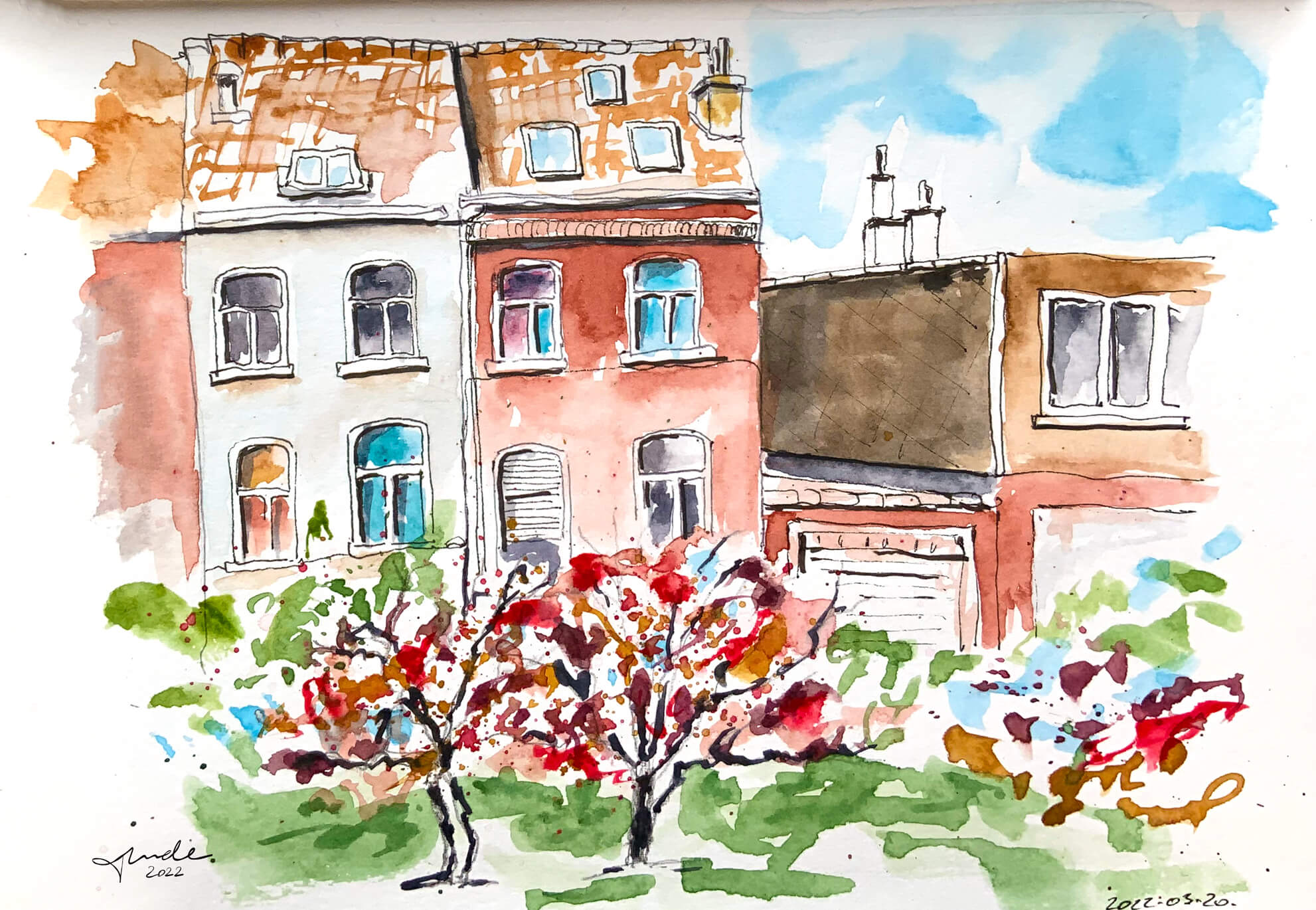 What I see from my window:
In the first drawing, I exaggerated the colours and included so many elements that have nothing to do with the overall feeling. So many elements bothered me in this drawing that I decided to redraw it and get the colours and perspective right. I'm satisfied with the second version; still, I think the colours could be a bit stronger. I would like to achieve that light, fresh, deliberate feeling that the teacher transmits through her drawing style: to not colour everything, not to overwork the colouring part, and to know when the splash is enough. 🙂
More building drawing
This is not a plein air drawing. I took this photo in Penzance, Cornwall, and I wanted to draw it long ago because I like the buildings' perspective. After I started to work on it, I realised that there were stones everywhere in the houses, and I had no idea how to add them to keep the drawing loose and fresh. 🙂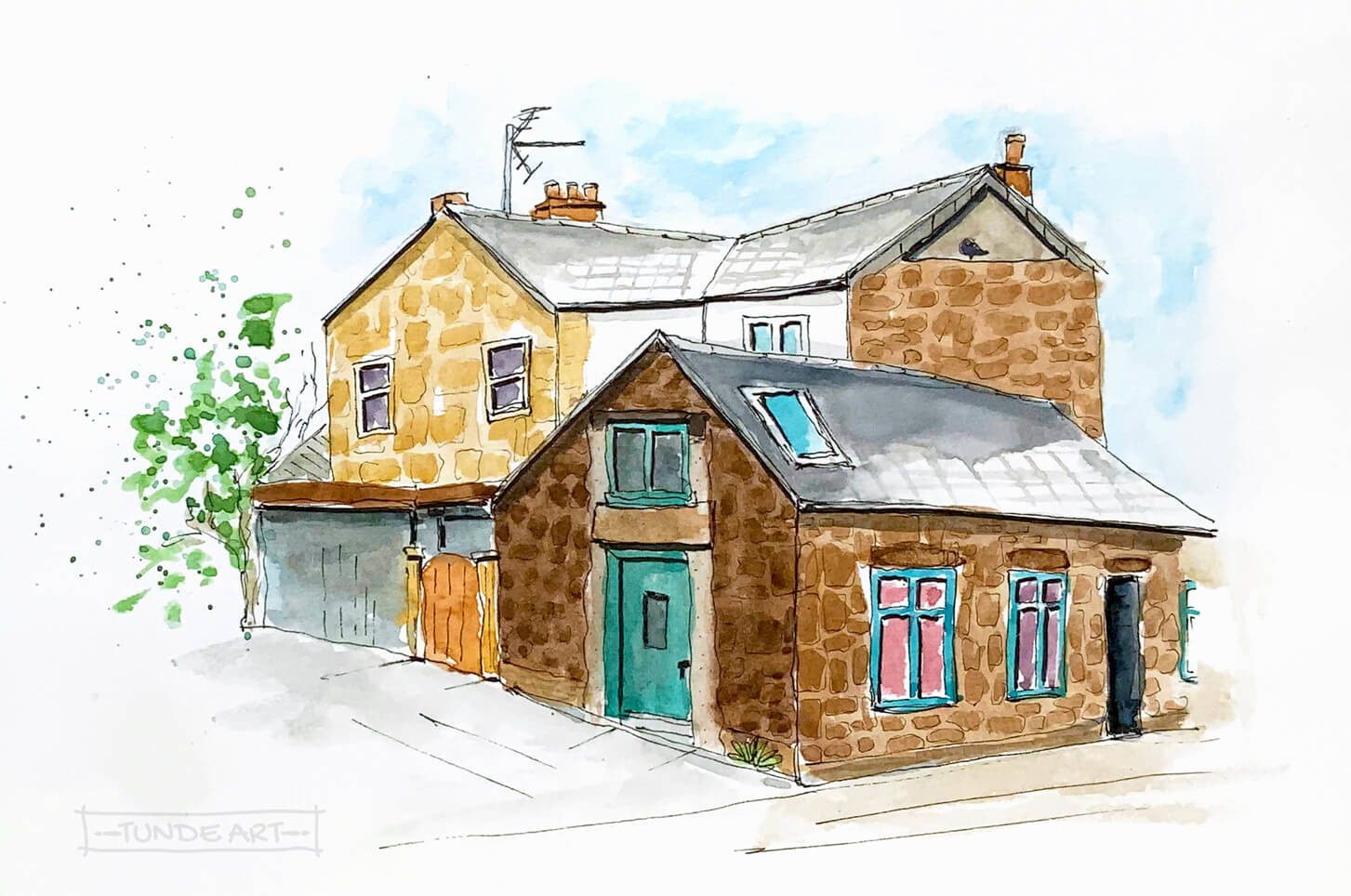 This was the story of this class. I learned a lot from the teacher, who was kind enough to introduce the urban sketching community as well. As you can see, I really enjoyed taking this class. I recommend it to anyone who would like to practice observational drawing with easy but challenging exercises and wants to have some enjoyable moments by drawing.